Jan Rauchwerger (Born 1942, Turkmenistan)
Lives and works in Tel Aviv-Jaffa
Rauchwerger studied in the graphic design department of the Moscow Polygraphic Institute and was a student of Russian artist Vladimir Weisberg.  In the 70s, Rauchwerger taught art at the Avni School of Art in Tel Aviv.  In the 80s, he taught at The High School of Painting in Tel Aviv as well as at the Bezalel Academy of Art and Design in Jerusalem.
In 2007, Rauchwerger received the coveted Rappaport Prize for an Established Israeli Artist.
Rauchwerger concentrates on the everyday of houses and interiors, nudes, still lifes, and domestic animals. His sense of color and the sensitivity to his subject matter are the strengths of his work. At first glance, his works seem benign, accessible and simple; however after further scrutiny they reveal a Rembrantesque depth and complexity, expressing a deeper vision. Jan has been drawing in pastel for the last 30 years. His pastel pieces breathe a warmth and intimacy, signaling a moment both mundane and sublime.
Dec 5 - 8, 2013
May 9 - 12, 2013
Jan 24 - 27, 2013
Oct 26 - 29, 2012
Sep 7 - 9, 2012
May 15 - 19, 2012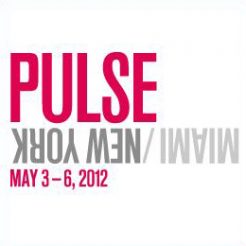 May 3 - 6, 2012
Dec 1 - 4, 2011
Sep 30 - Oct 3, 2011
Apr 4 - 8, 2011