Julian Opie (Born 1958,  London)
Lives and works in London
Julian Opie  is a sculptor and digital artist associated with the New British Sculpture movement, and best known for portraits that reduce subjects to essential lines and color planes.  He studied at Goldsmith's School of Art from 1979 to 1983, during which time he created the series Eat Dirt, Art History of tongue-in-cheek copies of famous artworks. In his early work, Opie made steel sculptures of domestic appliances, architectural structures and abstract, geometrical shapes. More recently, he has focused on digital media such as LED projections and graphic art. His work draws on classical portraiture, Japanese woodblock prints and Pop Art aesthetics, particularly the work of Andy Warhol and Roy Lichtenstein.
Opie has created a stylized, fragmentary visual language that de-personalizes his subjects, but he includes details, such as an exotic flower in Muliati, Shop Assistant (2002), specific titles, and different colored background to distinguish each work. Opie has produced several continuous animations on LCD screens, such as Christine Blinking (1999) and Suzanne Walking (2002). A number of Opie's works are displayed in public locations, such as Ann Dancing (2007), a sculpture of four LCD screens which was installed as part of the Indianapolis Cultural Trail. His work is included in several public collections, including the Tate Gallery in London, the National Museum of Art in Osaka, and the Museum of Modern Art in New York.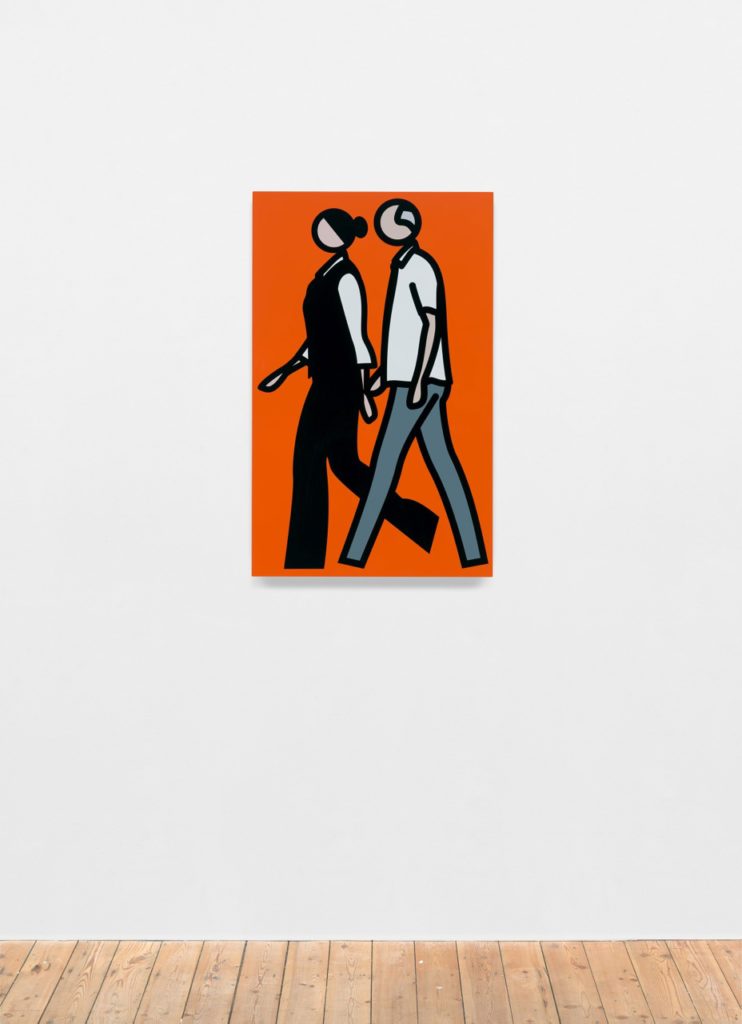 error:
Content is protected !!