Kobi Assaf
Born in 1982, Israel
Lives and works in Tel Aviv, Israel
Kobi Assaf brings the cultural spirit of the 19th century to the 21st. His paintings are drenched in a non-Israeli brown mist, illuminated with a dim twilight, to create the look of paintings made before the era of electricity. The imprint of Romanticism is in his paintings, with its yearning for distant realms, like the European Romantics, yet they also contain sober self-aware modernism.
To achieve this goal, Assaf shatters the philosophical harmony of thought, leaving sections of his paintings bare and unfinished. He depends on his sharp painterly power and scatters hints that suffice to construct a world that is "similar" but restless.
Assaf 's work fundamentally differs from the conventions of Classism and Romanticism that strived to achieve a sensation of peacefulness, as he rises to the threshold of consciousness a demonic, seductive and dark universe.
Nov 30 - Dec 5, 2021
Oct 21 - 26, 2021
May 30 - Jun 3, 2019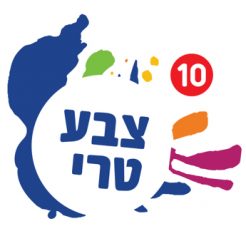 Apr 26 - 30, 2018
Mar 28 - Apr 1, 2017
Jan 12 - 14, 2017
Nov 29 - Dec 4, 2016
Oct 28 - 31, 2016
May 3 - 8, 2016
Apr 27 - May 1, 2016
Apr 5 - 9, 2016
May 14 - 17, 2015
Oct 23 - 27, 2014