Ofer Lellouche (Born on 1947, Tunisia)
Lives and works in Tel Aviv
A painter, sculptor, and etcher, Ofer Lellouche lives and works in Tel Aviv and Paris. His work has been exhibited at world-renowned museums; including the Gulbenkian Museum of Modern Art in Lisbon, the Tel Aviv Museum of Art the Israel Museum Jerusalem, the CAFA Museum in Beijing, the Hymalayas Museum in Shanghai, and the Albertina Museum Wien.
Although he began his artistic career in the 1970s by concentrating on video art, Ofer Lellouche soon felt a need to "get back to basics": painting. For many years, the painted self-portrait was his consuming passion. Lellouche later branched out to landscapes, the still life, and the nude model. Most recently, this versatile artist has focused on sculpture.
Ofer Lellouche has also published theoretical treatises, including "Reflections on Narcissism", "The Nude Descending a Staircase", "Numbers: Thoughts on Diane Michener's Photography", and "The Wedding of Narcissus and Echo".
Apr 5 - 9, 2016
May 21 - 23, 2015
May 9 - 12, 2013
May 16 - 20, 2012
May 15 - 19, 2012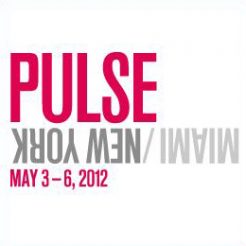 May 3 - 6, 2012
Dec 1 - 4, 2011
Sep 30 - Oct 3, 2011