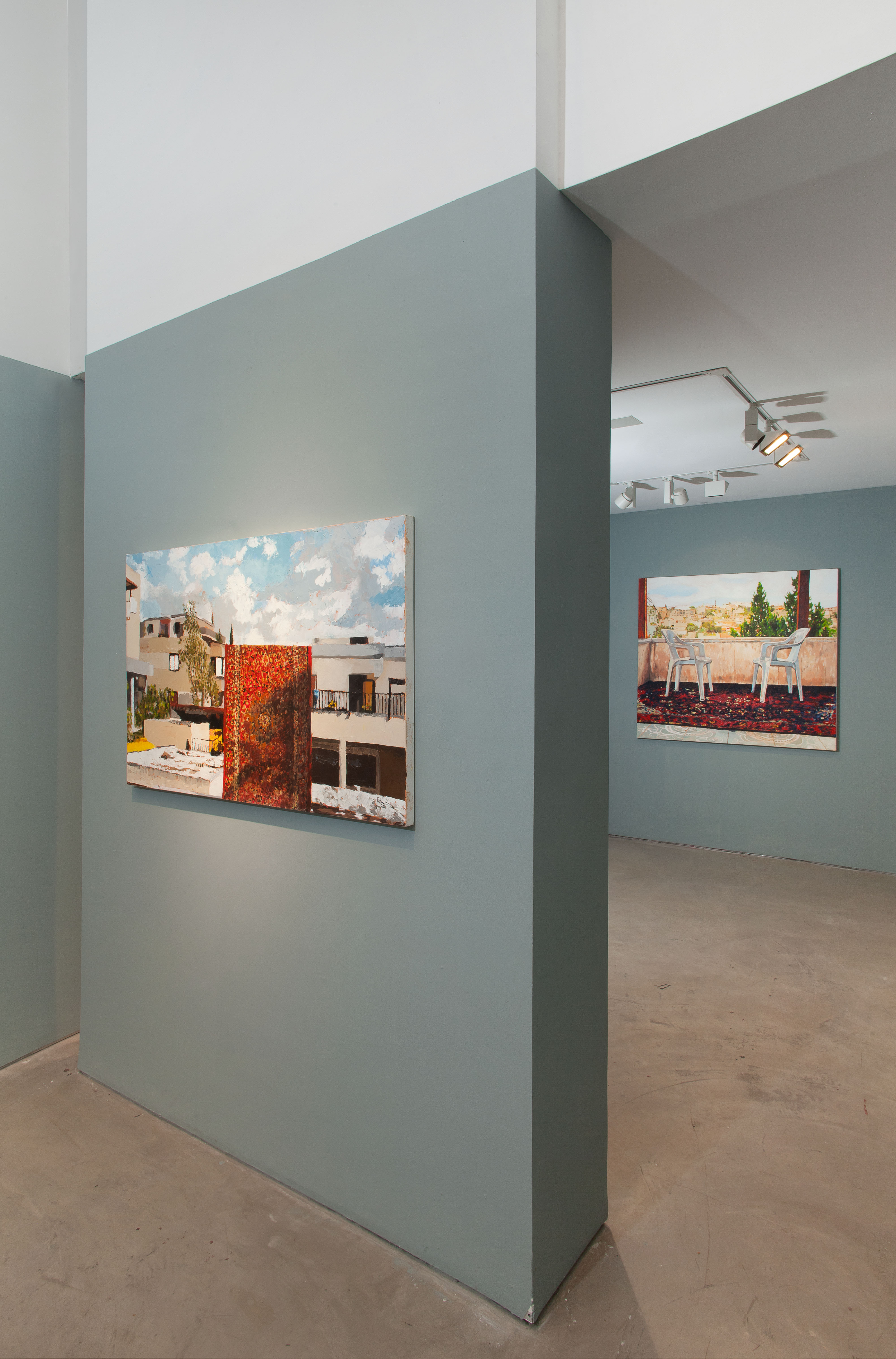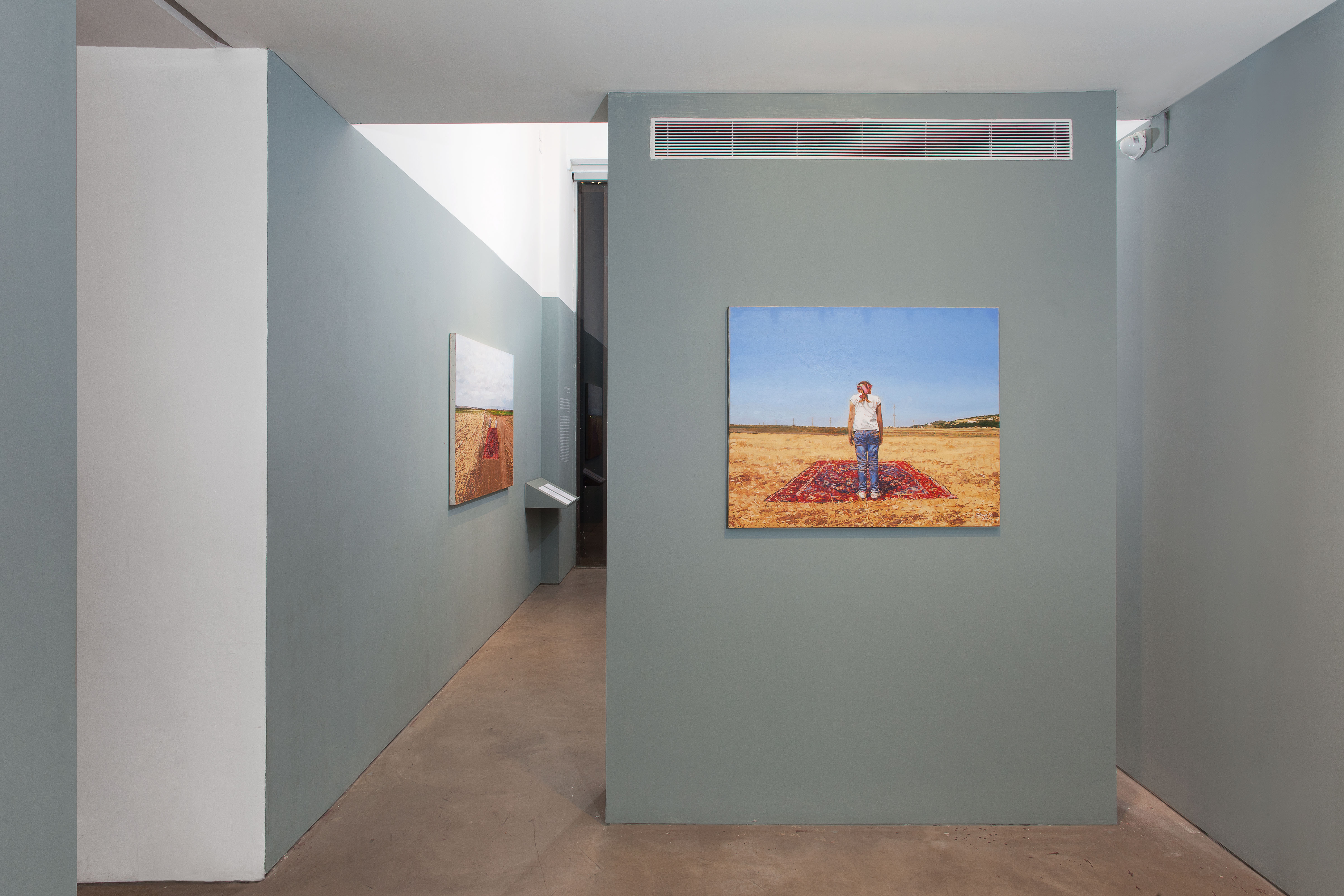 Fatma Shanan | Carpet-Place
Opening Reception: Thursday, Feb. 27, 2014
Curator: Ron Bartos
The current exhibition provides a taste of Fatma Shanan's artworks. This is the second exhibition of the artist, who was born in the Druze village Julis, and studied art at Oranim College and painting in Eli Shamir's studio. The paintings before us are a selection that represents the subject matters and themes of her art in recent years.
The carpet is the hero of Shanan's paintings in the current chapter of her artistic practice: it is laid out inside the house or on the balcony, it is rolled up in the corner of the room or hung vertically, and it is even spread out outdoors – once on the asphalt sidewalk on the street, and many times in the landscape, on the earth. Like a musical element in an opera, the carpet is a leitmotif in Shanan's work, and its presence recurs in the paintings again and again, holding within it the compilation of values and meanings associated with it. In fact, the carpet is a stratified cultural unit, which serves several functions in Shanan's painting:  a formal function that finds in the carpet a rich and visually pleasing ornamental component; a symbolic function that holds a personal charge, symbolizing the place of the carpet – the home, and thus the family; a symbolic function that carries a social collective charge, which views the carpet as a functional or decorative everyday object, a feature of Arab identity and culture, as well as the holy sites and Druze prayer house, the khalwat; the function of a means of reveling and concealing, in the framework of which it acts as that which uncovers or hides information from the eyes of the beholder –  regimenting the scoping field. And so, the carpet as an area unit in the bounds of the painting is akin to a world inside a world, a place in its own right, a carpet-place.